Studio+: Sharing Files
1. Log into Studio+ from your MyCast&Crew portal.
2. Click on your organization title to access your files.
3. Select the project you wish to access.
4. Select the folder you'd like to open.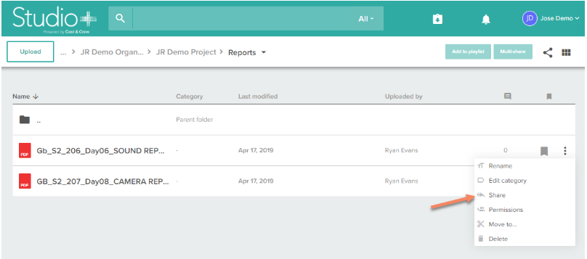 5. Select the user(s) you would like to share the document with.
6. You may choose to Share without password. If you do so, the user will only need to click a link to access the file. If this is not selected, the user will be prompted to enter their email and password before gaining access. The password will be sent to the user via the share email. Example:
7. You can enter a custom message to be inserted into the share email.
8. Click Share to finish.